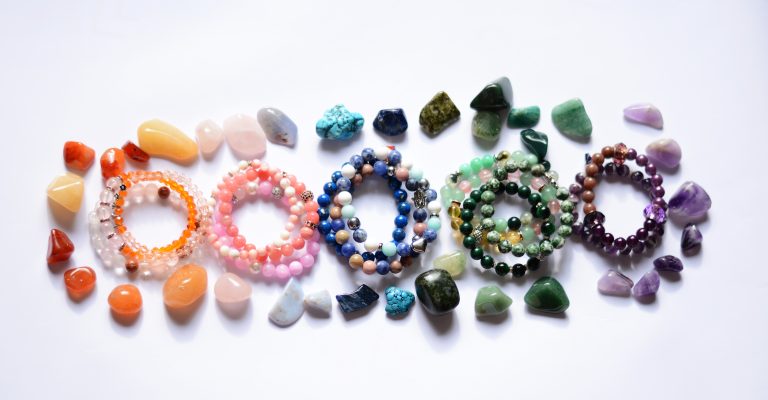 Why Crystals and Jewellery?
Crystals and Jewellery are two of my very favourite things. I have crystals everywhere in my home and they bring the energies of beauty, harmony, joy, and healing to my home. Crystals are very special stones, each one has it's own personality and properties for both healing and upliftment. Each has their own personality,  and this can be felt by holding a different crystal in each hand and feeling the difference it makes to both hands.
I also love making jewellery and have done so for many years, so it was a  natural step for me to combine two of my favourite things into one with crystal jewellery.
A while ago one of my friends was suffering from symptoms of the menopause which as many of you will understand can be very unpleasant. I decided to make her a crystal bracelet and researched the crystals that would help combat these symptoms. The bracelet helped her within a short space of time which led me to a whole range of crystal bracelets to help with many other conditions.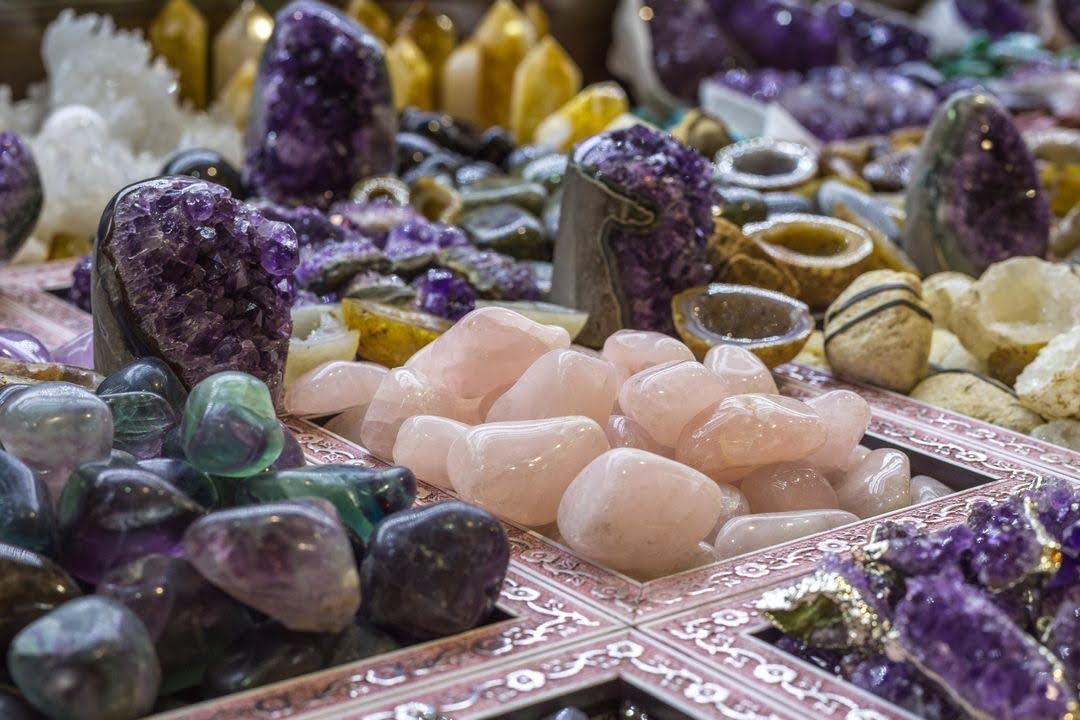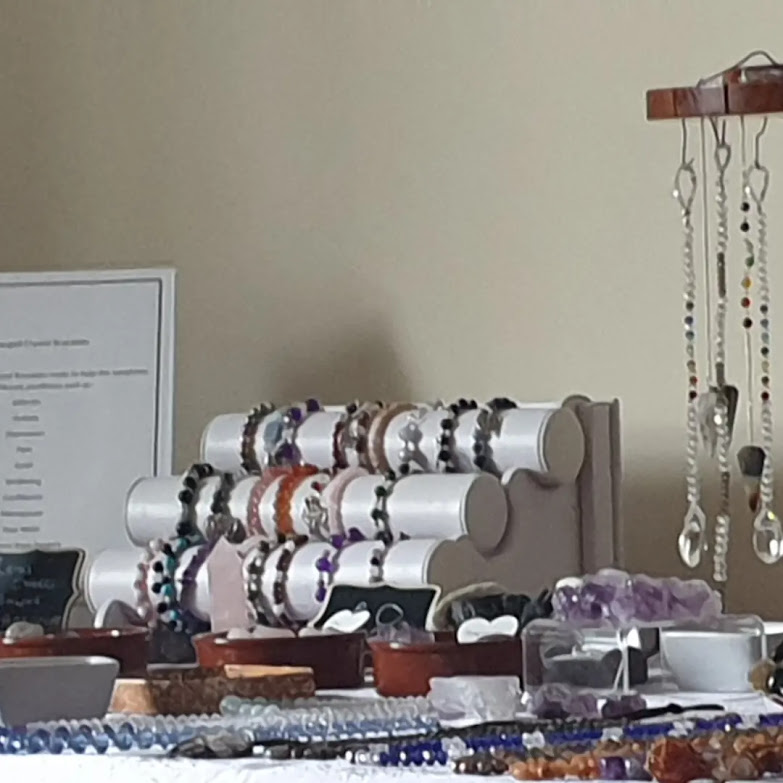 Crystals come in a vast range of colours, patterns and blends in every shape and size, they can smooth and tumbled or rough straight from the earth. Whichever colour or shape they are all individual and all have amazing properties