INCORPORATING 
KARMA VIOLET SCHOOL OF HEALING
Welcome to Karma Violet,
Being able to offer a complete Mind Body and Spirit service is very important to us, as it is only when these areas are in balance that we are able to feel at our best.
We offer treatments in Reiki, Emotional Freedom Technique and Access Conciousness Bars. All these techniques will help with relaxing and rebalancing, pain relief, releasing fears and phobias and clearing trapped emotions.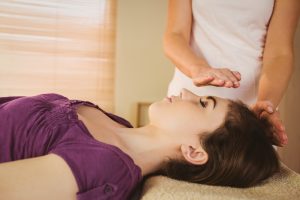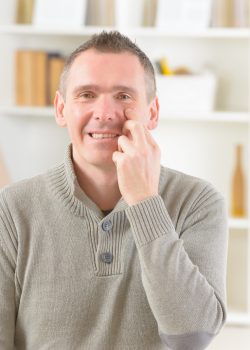 Emotional Freedom Technique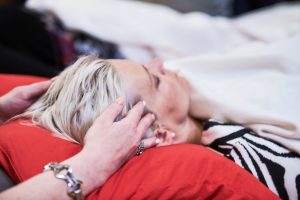 Karma Violet Gift Vouchers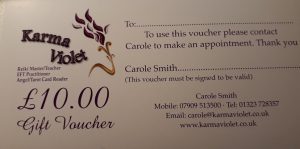 Karma Violet Gift Vouchers are available with a value of  £10  and can be used against any treatment, workshop, course or items in our shop both on this site and on Karma Violet Spiritual World.The vouchers cost £10 each and are available in the Shop or directly from Carole at Karma Violet. The vouchers come in their own wallet and make a very acceptable present for anyone. The vouchers are not date limited and can be presented at anytime.
I am more than happy to recommend Carole's services to anyone who is considering having a Reiki treatment or EFT. Carole is a warm, kind, gentle, lovely lady. I was suffering with very low self esteem, in a dark deep place as well as having a serious health issue with my heart. At first, I wasn't sure what to expect from a Reiki treatment, the session was very relaxing and with each treatment I was feeling better, a huge weight was being lifted. Carole can sense when my heart is being troublesome and although Reiki cannot cure my complaint, I am certain it has helped immensely. I recently went for my usual check up to the hospital, convinced that another major procedure was on the cards. To my delight, my heart was fine showing none of the usual symptoms and one of my medications has been halved. I am now tackling the other issue I have through EFT with Carole and, after just one week, a big improvement has been made. Carole has certainly helped me and I am sure she can help you too. Thank you so much Carole you are amazing xx
Debbie Bosworth
I want to say a massive thank you to Carole. I was amazed with Angel card readings, it was so accurate, spot on and Carole was putting all her heart into it. I also had Reiki and even ended up learning it 🙂 the best learning experience ever. EFT was also one of the most needed techniques to learn and on the last session I could feel after all the pain was cleansed how much love Carole was putting to every single meeting with me. Honestly, my life has changed drastically and I'm amazed how much Carole has contributed to it. To me every session is still priceless and I want to thank you for everything from the bottom of my heart. I wish more people would be able to experience Carole's gifts!
Rimante
I have just had a course of EFT with this wonderful lady. When I went for my first appointment I had no idea what to expect or how on earth she could help me. But I was desperate, medication wasn't working, friends telling me "things will get better" wasn't helping. I felt worthless in life and unable to achieve even the simplest of tasks without self doubt. In my first session I felt so sick when Carole started to work her magic and almost had to stop! within in three weeks I am back to my old self (I have not been my old self for well over a year). It feels so amazing to wake up and want to get out of bed and get on with all the days offerings. I can't thank Carole enough for sharing her knowledge and amazing gift with me. I can't recommend this lovely, kind, generous lady enough. I'm not even sure she knows just how much she has changed my life in such a short space of time. Thank you Carole x
Tracy Love
Want to book a Treatement, Workshop, Course or Buy a Gift Voucher?
Click the link button below and be taken to our store to book Treatment, Workshop, Gift Voucher or to see our wonderful products that are waiting for you.